Our Mediators
We'll Solve Your Disputes. And We'll Help You Get On With Business.
Our Mediators Are Here To Help You
And it makes perfect sense for you to to take advantage of this, because… 
When commercial disputes arise, mediation is simply the best way for those involved to resolve the issues in the most cost-effective fashion – and mediation is also the best way to preserve emotional capital too. It is simply the fastest way a resolution will come about and it is the way for you to have the least emotional stress too.
GetMediation Senior Mediator Panel
GetMediation is fully committed to providing you with the best possible mediation service in accordance with the very highest standards of honesty, integrity, quality and value for money.
You are welcome to select your own mediator from the panel below, or we can suggest one or several to you according to availability and your needs and location. All you need to do is call us on 0117 428 1042 and we'll get to work for you right away to begin to help resolve your problem.
Our Senior Mediator Panel includes our owner, and several of the UK's foremost mediators, covering London; South East; South West; West Midlands; East Midlands; North East; North West and Wales.
They are:
Brian McKibbin
Brian is the owner of GetMediation.
He is a lawyer by background, having started legal life at the "magic circle" firm Allen & Overy in the City.
Brian has become a huge advocate of mediation via his time in several law firms and other commercial activities as a Director. He has experience with a large number of mediation clients in Bristol, London and Birmingham.
He is widely known as a supreme "ideas guy" and this predilection to "think outside the box" informs his work as a mediator along with a renowned ability to bring a deep empathy and connection to his mediation work.
Brian specialises in commercial disputes of all kinds, and especially enjoys those involving IP law and franchising which is a distinct area of interest and expertise. He also has a particular affinity with inheritance disputes where he brings many years' experience to bear with a skilled ear, blending rapport with efficiency.
Paul qualified as a barrister in a leading commercial Chambers in London in 1983 and has specialised in construction law and disputes throughout his career.
Paul currently practices from 3PB Chambers in Bristol and speaks fluent French as well as having a "detailed knowledge" of Spanish and German.
He has conducted in excess of 100 mediations, and while specialising in property and construction matters has mediated in many general commercial disputes including several relating to franchising, partnerships, and professional negligence.
John Abbott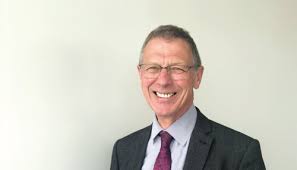 John has more than 30 years of experience in mediation gained though his practice as a successful Disputes Resolution Lawyer and his philosophy is to actively assist the parties to a dispute to find their resolution. He is a Partner at Laytons in London.
During his career John, has been involved in numerous high value and complex mediations and which have involved parties from the Middle East, the Far East, Europe, America as well as domestically covering a wide range of subject matter.
Accredited by the Civil Mediation Council to accept appointments as a mediator, John is also a Fellow of the Chartered Institute of Arbitrators as both a mediator and an arbitrator.  He is also a Fellow of the Asian Institute for Dispute Resolution.
As a mediator and arbitrator John has experience over a wide range of commercial disputes and which have included: shareholder disputes, partnership disputes, a cross-border dispute regarding a distributorship agreement, multimillion euro claim concerning quality of goods, construction disputes, disputes involving GP practices and landlord and tenant disputes, including one involving a tied tenancy to a public house, as well as disputes arising out of the Insolvency Act.
Christopher Wiggin
A Partner at Shakespeare Martineau in Birmingham
Chris specialises in resolving high value claims and disputes. He is also a mediator, and is passionate about and is passionate about promoting the savings in both time and costs mediation can achieve.
Chris is a non-executive director and a professional deputy.
Chris says: "I seek opportunities and solutions for my clients to achieve success in the most practical way."
Harvinder Kaur
Harvinder is a senior partner ex-solicitor who began her career with much success at the world-renowned  Allen & Overy in the City of London.
She became a great and enthusiastic promoter of mediation as a primary vehicle in dispute resolution of all kinds after her experiences as a solicitor taught her that it was undeniably the best way to solve such matters.
Harvinder is well known for her work as a mediator and brings a profound sense of calm to the participants in her mediations, as well as a sincere empathy for their situation and circumstances. This promotes a genuine connection and helps her move the process towards a successful resolution in the vast majority of cases.
Harvinder specialises in commercial disputes of all kinds, but she especially enjoys using her experience in Family Law and this is a distinctive area of interest and expertise for her and for a commercial mediator in general.
Harvinder also uses her lawyer's experience in other private client areas like inheritance disputes where her experience and general demeanour bring a skilled listener who adds rapport to efficiency.
Louisa Weinstein
Louisa is an extremely experienced mediator and trainer with a background in Corporate and Private Equity Law, Public Sector Consultancy and Social Enterprise.
She started her mediation career in 2003 specialising in corporate, property, commercial and employment disputes before setting up The Conflict Resolution Centre delivering mediation, training and early conflict resolution across the public and private sectors.
Louisa draws on skills and experience acquired as lawyer and subsequent Board Directorships and management consultancy work.
She combines a commercial approach with an acute sensitivity and empathy for individuals involved.
Gillian Caroe
Gillian is a former international businesswoman and a mediator with extensive experience in all kinds of commercial disputes from corporate clients and charities through to the entertainment and media industries.
She has also mediated employment law and workplace disputes as well as acting in probate, property and public sector cases.
Gillian is fluent in Italian, runs Law Society accredited workshops to train solicitors in mediation and is an exceptional mediator who skilfully puts participants at ease using a naturally engaging style to tackle even the most volatile disputes.
Jon Aikman
Jon is a commercial mediator of many years' standing who strives to offer a flexible method of resolving disputes.
As a commercial project manager for more than 20 years (both in the UK and the Far East) Jon is well used to anticipating, managing and resolving conflict amongst multiple parties.
As a believer and practitioner of dispute avoidance and early dispute resolution, Jon is a very well-regarded and understanding mediator who really believes in helping clients to "work it all out".
Robert Gerrard
Robert is a Director of R A Gerrard Ltd, enthusiastically specialising in mediation.
He has over 35 years' experience mainly in the construction and engineering industry. Robert is a Chartered Quantity Surveyor by profession and is currently based in Hong Kong. 
Robert is an Accredited Mediator and Registered with the Civil Mediation Council for both civil and commercial mediation and workplace mediation.
Lubna Shuja
Lubna is the Principal and owner of Legal Swan Solicitors as well as the 2013 Chairman of the Sole Practitioner's Group which represents thousands of independent solicitors.
Lubna's mediation experience includes commercial disputes; probate disputes; divorce and ancillary claims; unlawful discrimination claims; and property and boundary disputes ranging from claims worth thousands to disputes with 7 figure values.
Lubna has a deserved reputation for being a pragmatic mediator who is approachable, trustworthy and discrete, and is also fluent in Urdu and Punjabi.
Martin Collingwood
Martin has been a qualified solicitor for over 30 years and is currently with the highly regarded firm of Andrew Jackson Solicitors in the North East.
Martin is a commercial mediator of many years' experience and specialises particularly in construction and energy industry disputes having spent many years working in those industries directly.
He is also a Lecturer in Construction Law at the University of Lincoln.
Dr Peter Fenn
Peter is a Senior Lecturer at the University of Manchester and has been a mediator of note for 20 years.
He specialises in construction matters and commercial disputes.
Peter has worked extensively abroad (particularly in Hong Kong) as well as in the UK, and for some notable clients including the World Bank and the Ministry of Defence.
[Peter is currently unavailable for appointment]
Andrew Perrin
Andrew is an accountant by background and qualified in a City firm in 1985.
He has extensive experience working with national companies as well as medium and small enterprises.
He has specialised in general commercial disputes and succession issues as a commercial mediator.
Andrew is also a qualified family mediator, specialising in cases which involve complex financial issues.
Paul Slater
Paul is a Fellow of the Institute of Chartered Accountants and has run his own accountancy practice since 1973 always maintaining highest standards of professional integrity.
Paul is renowned as an empathetic mediator, and is creative, energetic and dedicated to successful mediation results.
Paul specialises in commercial disputes and his background as an accountant has seen him act for small, medium and large corporate clients – particularly on partnership break-ups and shareholder disputes.
[Paul is currently unavailable for appointments]
All of our panel excel in conducting effective mediations and they are supreme communicators. We believe that good communication is essential to all good relationships and we will always strive to assist you with any concerns that you may have following your mediation.
We are always looking for ways to improve our service to clients, which is why we always seek individual feedback on your mediator's performance. 
In almost all cases our commercial mediators will help you bring to life an agreed settlement in just ONE day – and let you get on with your life without the pain and expense you were experiencing.
Doesn't that sound so much better than all the cost and consternation of a court battle, where the uncertain outcome isn't in your hands at all, but will be "handed down" to you from a complete stranger?
"I was sceptical it could be done - but the mediator pulled it off, and we signed an agreement and put an end to years of fighting."
Commercial Mediation Is A Real Growth Market - For Good Reason - Because It Works!
Commercial Mediation Goes From Strength To Strength - Take Advantage. Find Our More...
In the UK, the Centre for Effective Dispute Resolution (CEDR) do a bi-annual audit of the "state of mediation", and this is the most considered study available for mediation in the country.
The most recent CEDR mediation audit shows that over 12,000 commercial mediations (in other works higher value cases that exclude small claims) were undertaken in their last survey.  This is a huge increase of over 20% on the previous survey of 2016.
The study demonstrates that in the last audited year nearly £12 billion-worth of litigation claims were successfully mediated. 
Just as impressively, the survey states that this mediation has saved those businesses over £3 billion in legal fees and wasted time!  
The CEDR audit was conducted from a survey of 336 experienced practising mediators alongside the lawyers and barristers who used them for their mediations to give an extra perspective from a "client" point of view.  The survey was also conducted in collaboration and with the endorsement of the Civil Mediation Council and in partnership with the International Institute of Conflict Prevention and Resolution adding an international mediation perspective. 
The survey revealed some very interesting things, such as:
That mediation is on the rise and growing in popularity with some really remarkable growth statistics. For example, organised mediation supported by the NHS, by County Court mediation pilots and by the Court of Appeal has shown growth of more than 45% in the past 2 years.  Such organised mediation now accounts for around 4,500 cases per annum.
 

However, even in the case of ad hoc referrals from the public or by solicitors resulting in individual mediation cases, the use of mediation has still shown double figure growth.
The survey shows an overall growth rate up by more than 20%.
That mediation continues to enjoy an outstanding success rate. The aggregate settlement rate reported is 89%.  At GetMediation we can report a success rate of over 90% which corroborates this overall picture.  Settlement rates were reported by the mediators in the survey but validated by the separate survey taken from solicitors and barristers.
The lawyers themselves stated that in their opinion over 83% of mediators performed well or very well.
Mediation fees showed a significant drop of 19.34% to an average of £3,627 from over £4,500 in 2016. This goes to show that as well as maintaining, or increasing, the rate of successful settlements, mediation is proving itself to be even more cost effective for participants.
Graham Massie, Director of CEDR, author of the Audit Report, gave an overview of the great success mediation is having in the UK legal landscape:
"One definition of Disruptive Innovation is: 'An innovation that creates a new market and value network and eventually disrupts an existing market and value network, displacing established market-leading firms, products, and alliances'. As the results of this Audit demonstrate, mediation qualifies under virtually every aspect of the definition – the only point it hasn't hit is 'displacing established market-leading firms' but that is because it has over-achieved by changing law firms and lawyers' behaviours and attitudes."
So, it is official: Mediation Goes From Strength To Strength!